5 min read
#Game industry
Game Industry News – Unreal Engine
See similar blog posts
Unreal Engine 5.1 is now available, with updates to Naninte, Lumen, Virtual Shadow Maps, and other features.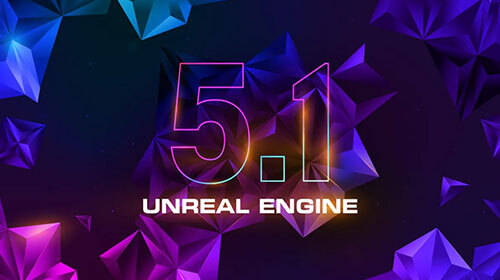 As you probably know, Epic Games announced the 5th version of its legendary game engine earlier this year. Now we are happy to share that Epic Games released the new Unreal Engine 5.1!
The update includes enhancements to Unreal Engine 5 flag features such as Lumen, Nanite, and others.
Unreal Engine 5.1 includes a Programmable Rasterizer for material-driven animations and deformations. In addition, Lumen and Virtual Shadow Maps (VSM) now accommodate 60 FPS games and experiences, with Lumen receiving enhancements to its dynamic global illumination and reflections system.
The update also includes Virtual Assets and automatic Pipeline State Object (PSO), the latter of which helps to streamline the process of exporting a game in DX12. In addition, there is also an on-demand shader compilation, which saves time while increasing efficiency.
Are you interested in World Creation Tools? The new Unreal Engine 5 update has improved its World Partition tool, now supporting Large World Coordinates.
This helps with the creation of large imaginative worlds without loss of precision. Furthermore, the new HLOD (Hierarchical Level of Detail) now supports water rendering and streaming. Thanks to that, users may design enormous water bodies without sacrificing performance.
In terms of virtual production and broadcasting, Unreal Engine 5.1 now has a new dedicated In-Camera VFX Editor that the user may customize for every task. In addition, there is now an improved Light Card system, which allows users to create and manage light cards. Color Correction Windows, a new Media Plate Actor, a revised VCam, and other features are also included in the update.
Finally, something for Animators. Epic Games has released the Machine Learning (ML) Deformer, which is now in beta. The ML Deformer helps to simulate film-quality deformations such as flexing muscles, bulging veins, and more.
Awesome, right? Read more on an official release note via Unreal Engine.
Bring Geospatial 3D Datasets to Unreal Engine 5 for free!
According to the story published by Eric van Rees via geoweeknews.com, Epic Games' Unreal Engine Marketplace now includes a free plugin that allows users to access blackshark.ai's synthetic 3D globe datasets.
Blackshark.ai, best known for its global scale 3D reconstruction technology used in Microsoft Flight Simulator
The Globe Plugin for Unreal Engine is named after blackshark.ai's -SYNTH3D – a synthetic 3D globe product that provides a full digital 3D globe, including DEM, terrain texture, buildings, vegetation, and numerous vector layers. With the introduction of this plugin, any developer may now custom integrate blackshark.ai's technology, which was previously only available for major clients and partners.
If you're curious about more tech details – read more on blackshark.ai's official press release!
According to Epic, Unreal Engine is the platform behind over half of all announced next-gen games.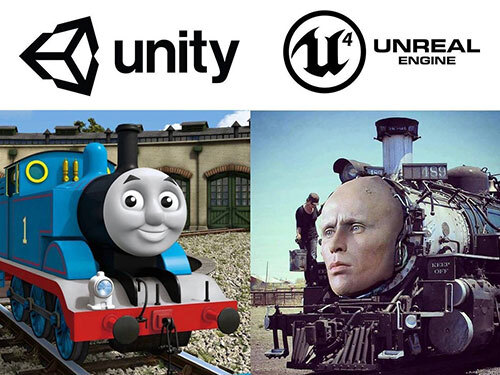 According to the story published by Cal Jeffrey via techspot.com,
Epic Games is proving that Unreal Engine is a popular choice for game developers making games for major gaming platforms such as Playstation 5, and Xbox Series X.
While this is a slight increase over the previous 48 percent statistic revealed by CEO Tim Sweeney in April at the introduction of Unreal Engine 5, both figures show Unreal Engine's rising popularity for producing PS5 and Xbox Series X / S titles. And it's not unexpected that the number is climbing, given that the PS5 and Xbox Series X / S are now two years old and considerably easier to buy. Unfortunately, we still don't know how many developers are using specific versions of the Unreal game engine, but they're pleasantly surprised with the number of games that jumped from UE4 to UE5.
Nick Penwarden – Epic Games' VP of engineering, in the interview with The Verge, says, "When we set out to build Unreal Engine 5, having that backward compatibility to be able to bring in games from UE4 was really important to us, and so it's been really great to see developers embrace that". Hopefully, soon we'll get to know the exact percentage of games in development on Unreal Engine 5.
Wanna see Unreal Engine 5.1 in action? Fortnite is the first game that runs on it!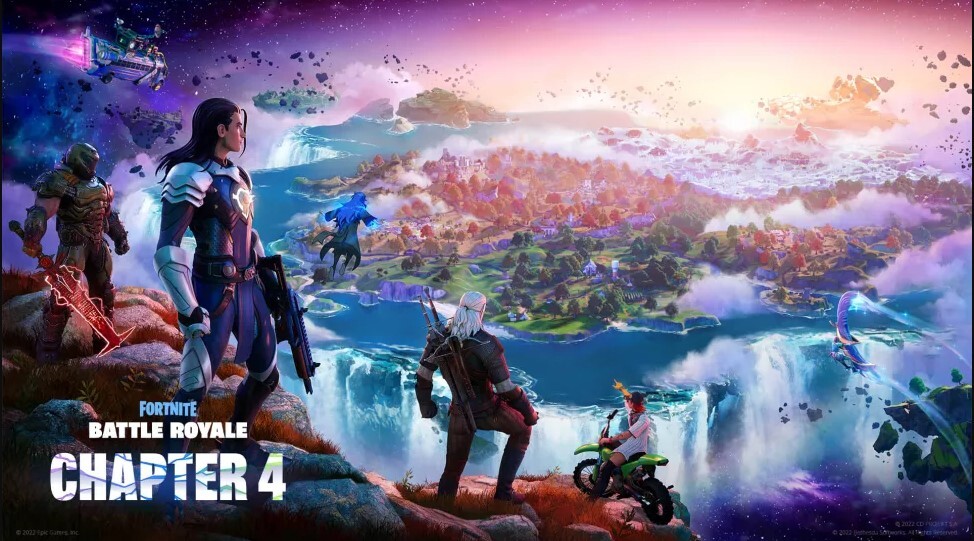 According to the story published by John Papadopoullos via dsogaming.com,
Epic Games has released Fortnite's fourth chapter and updated the game to Unreal Engine 5.1. As a result, Fortnite is the first Unreal Engine 5.1 game to feature Nanite, Lumen, and Virtual Shadow Maps.
So what's good?
NANITE
Nanite offers complex architectural geometry. Buildings are rendered in real-time from millions of polygons, with each brick, stone, wood plank, and wall trim represented.
Natural sceneries are also quite detailed. Each tree has around 300,000 polygons, and every stone, flower, and blade of grass is modeled.
LUMEN
Lumen reflections provide high-quality ray-traced reflections on glossy surfaces such as glass and water.
They also offer real-time global illumination at 60 frames per second. You'll witness gorgeous interior settings with bounce lighting and characters reacting to their environment's illumination. (For instance, red carpeting may reflect red light onto your Outfit.) Additionally, emissive (a.k.a. luminous) outfits will disperse light on neighboring objects and surfaces.
VIRTUAL SHADOW MAPS
Virtual Shadow Maps provide extremely detailed shadowing. Every brick, leaf, and modeled detail casts a shadow, and character self-shadowing is exceptionally precise. Of course, this implies that caps and other tiny elements on characters will cast shadows as well.
TEMPORAL SUPER RESOLUTION (TSR)
Temporal Super Resolution in Fortnite is an improvement over Temporal Anti-Aliasing and enables high-quality visuals at a high framerate.
Wanna know more juicy tech details?
—–
That concludes today's edition of gaming industry news.
If you have any tips for us, anything that we could share with our community, or if you simply have any questions regards your gamedev career – reach us on our socials!