Game recruiters are your best allies. Check out why!
See similar blog posts
We work with you for a common goal
That's right! Despite what some of you may think, we game recruiters have the same goal as you have:
landing you an attractive, well-paid job with great development opportunities.
Game recruiters are paid when they make a successful hire, not based on the number of CVs they forward. So you see. It doesn't pay off to spam candidates with every possible job offer and randomly forward CVs.
Let us explain why:
It's damaging the relations we have with candidates (like you) and clients (game studios);
It's a waste of everyone's time.
Full honesty and transparency – an ultimate time-saver
Seriously, you can be super honest, straightforward and transparent with the game industry recruiter – it will make both our lives so much easier.
Do you have any specific expectations or requirements regarding anything: salary, location, remote work, team size, project type, tech stack? Let us know it right away so we can pitch only the most relevant job offers to you.
In case we don't have current openings fulfilling these criteria in our portfolio, we'll tell you straight away not to waste your time.
Why are game recruiters not sharing the salary ranges?
Sometimes we honestly don't have an official salary range we could share 🙁 We always encourage game studios to be transparent about it, though.
We know the market, so in case we don't have that range (from the game studio), we have a rough idea of what salary you can reasonably expect. We know what the client should be willing to pay – always worth chatting about it.
Communication is the key.
Recruiters can cross-check your expectations with the current market
Game recruiters are usually the people who know the market and what's happening out there, so we know the odds of finding what you want and how to best look for it.
If you have any doubts, why don't you ask us? We know the current openings and how companies recruit. The more we know about your preferences, the easier it is for us to share advice with you and address it.
That's bread and butter for us to work with studios across the globe, and we're super happy whenever there's a chance to share this knowledge!
Polishing your application – you have bigger chances of getting that dream game job
If you find one of our openings interesting, we make it our priority to present your candidature as good as possible. We know what the hiring managers are looking at, and we're always keen to highlight it in the application. Win-win for all parties.
If we think there's something that should be changed in your CV (to work in your favor ofc), we're happy to share advice on that too, all so you can make the best impression. Often there are also some tips we can share on how to nail the interview.
You can get multiple job offers at once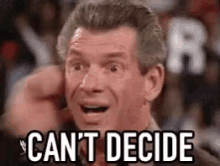 As mentioned before, we're usually working with several different video game studios at a time, so one recruiter may introduce your CV to several AAA studios at once.
It's also a time-saver for you as you have a single point of contact and go through the basic screening interview once. Not to mention the benefits of the recruiter making sure your application stands out and is visible to the hiring manager!
We'll get you a feedback
…and you can share yours! We're in direct contact with the hiring managers. We're always pursuing them for feedback on every application.
And in most cases (around 98%), we get it back for you. Sometimes it comes sooner, sometimes we need to wait a bit longer, but eventually, we get it and share it.
We know it's super frustrating when you're sending out tons of CVs, go through some initial calls, and then there's dead silence. However, game dev recruiters are actually doing their best to get feedback for their candidates as soon as possible.
Additionally, they listen to the feedback from candidates too! So if you didn't like the interview or were pleasantly surprised with it, go ahead and text your recruiter – we're using this information anonymously to work with our clients on improving their internal processes and the way they're perceived as an employer.
We're here for you. Literally, just reach us.
You can basically approach us whenever you need to consult or simply want to check your status in the recruitment process. We can even assist in the negotiation part if you like us to.
Seriously, we're out there, always ready to share the knowledge and make everyone happily employed, so don't hesitate to get in touch.
Worst case scenario: we won't have anything up your alley, and we'll keep in touch later. Maybe soon we'll pitch you a job offer that'll turn out to be the one? 🙂
Why wait?